On September 11th, we interviewed Mr. Ivan Seleznov and Ms. Anna Kreshchenko from Ukraine! Ivan and Anna recently won the award of Startup Capital Kyoto at JapanHackathon held on June 26th to 28th.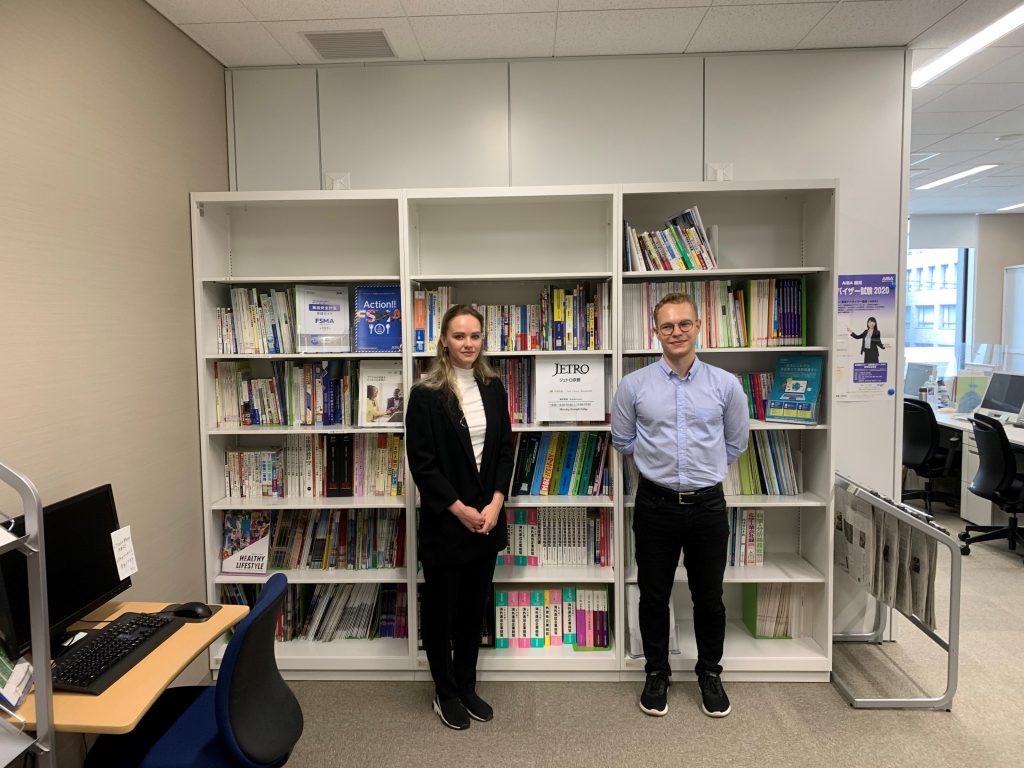 Q: May I ask how does it feel to win an award from Startup Capital Kyoto?
A: We are honored to receive such a great award. When we participated in the hackathon, we didn't know if our idea was good or not, but we felt it was important to try. It was our first time to join an online hackathon, so it was a memorable experience.
Q: May I ask about your background?
A: (Ivan) My name is Ivan, 24 years old, and I'm currently studying for my Ph.D. at Osaka University. My major is Biomedical Engineering.
(Anna)My name is Anna. I'm studying at Kyoto University, and my major is the Faculty of Law. I'm interested in social business and have participated in many business model competitions in Japan.
Q: Both of you have a wonderful background. What brought you to come to Japan?
A: When I was doing my master's degree in Ukraine, I developed a service to help blind people. As Kyoto city and Kiev are sister cities, I had the opportunity to meet Mr. Kadokawa, the Mayor of Kyoto City, when he visited Kiev, and as a result, I was invited to study in Kyoto for a short term study abroad. Then I found out that I could continue my studies in Japan and came to Osaka two years ago. It was obviously an accident that I came to Japan.
Q: What about Anna?
A: (Anna)I  have neen  doing Karate for over five years and  was interested  in Japanese martial arts. Then I started study Japanese and acme to Japan through a short-term study abroad program offered by the Ministry of Education, Culture, Sports, Science, and Technology.
Q: What kind of team do you work with?
A: There are four of us working together, including me and Anna. The other two are in Ukraine, and we communicate with each other to promote our business.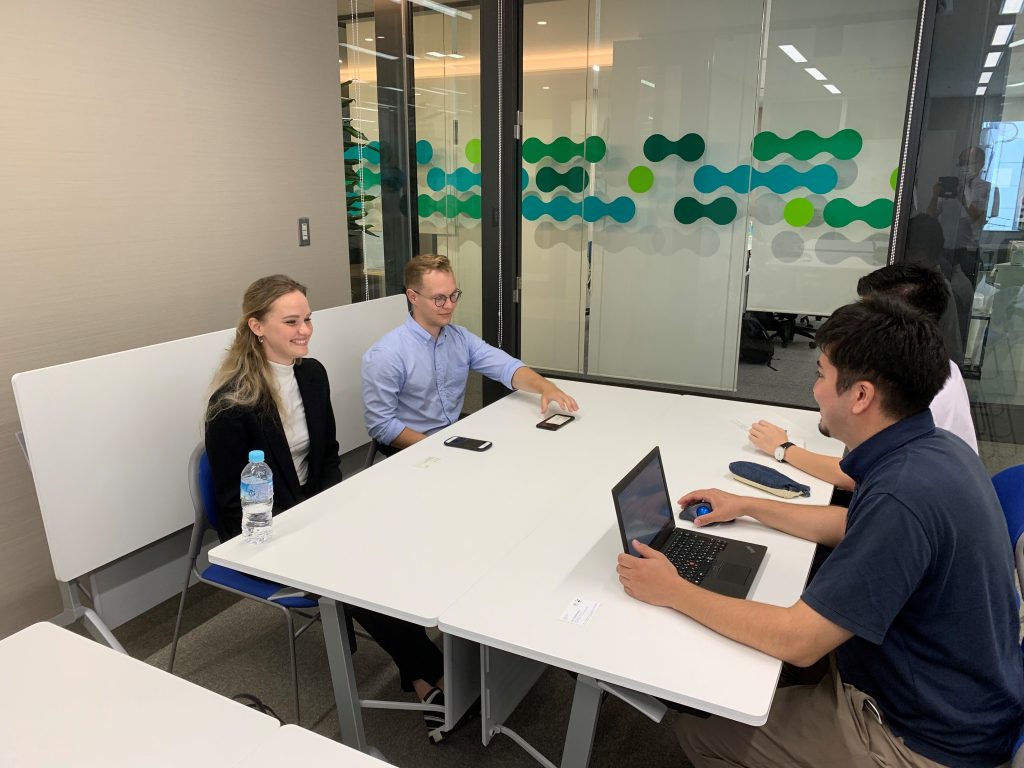 Q: Please give us an overview of your business.
A: Web party services. Due to the coronavirus, social interactions between people are limited in most of countries. During the quarantine, people are staying at home so that they don't have a chance to talk to other people. However, it's important for office workers to not only be able to talk about work-related issues with their colleagues, but also to have events where they can relax, such as parties and drinking beer at the izakaya. The corona has prevented them from doing that, and many people are stressed out. Therefore, we have developed a web party service to solve this problem.
Conventional web services such as Zoom, it's not a real party because you must speak in a role. Our service, on the other hand, several conversations could happen simultaneously. This is like a game you can create your own avatar. On this platform, there is a map, and the avatar can move around freely according to it and enjoy talking to the friends they find.
I've also noticed that gestures and eye contact are very important factors in the conversation. Usually, it's hard to share emotions when you are sitting in front of the camera and having a conversation, isn't it? With our service, you can choose your own icon, and the other person will know if you are looking at their icon or not. This lets them know that you are listening carefully to their conversation.
Q: Does this service allow us to connect with new people? Or just with friends and colleagues?
A: One important element of the service is that you can move around freely using a map and start a conversation with anyone online.
Another important element is that you don't need any expensive equipment, just a computer and Wi-Fi is enough.
Q: Is your main target only Japanese? Or people around the world?
A: Now we are in Japan, so it is supposed to be launched in Japan, but because it is a web service, so it would be easy to switch languages and make it global scale in the future.
Q: What is your business model?
A: Like Remo and Spatial Chat, we are expecting a subscription.
Q: Finally, what plans do you have in mind for the future of your business?
A: First, we want to develop an MVP (Minimum Viable Product). We are currently focusing on MVP development, and we hope to find a sponsor or investor in Japan. And hopefully, start a business in Kyoto!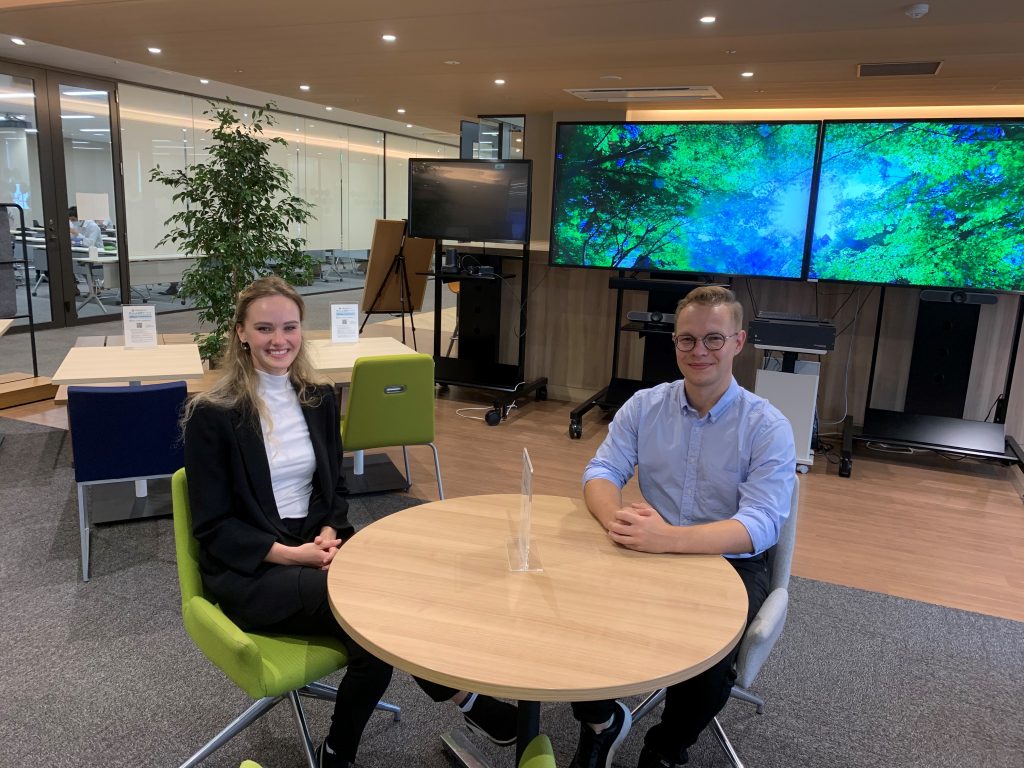 Thank you very much for taking the time! We look forward to seeing  how you two will do in your business in the future!
See their website" Simulacrum"