On September 2nd, we had a chance to interview Paul Speed, a Canadian who is also co-founder and CEO of Kyoto Brewing Co., and listen to the reasons why he started his business in Kyoto!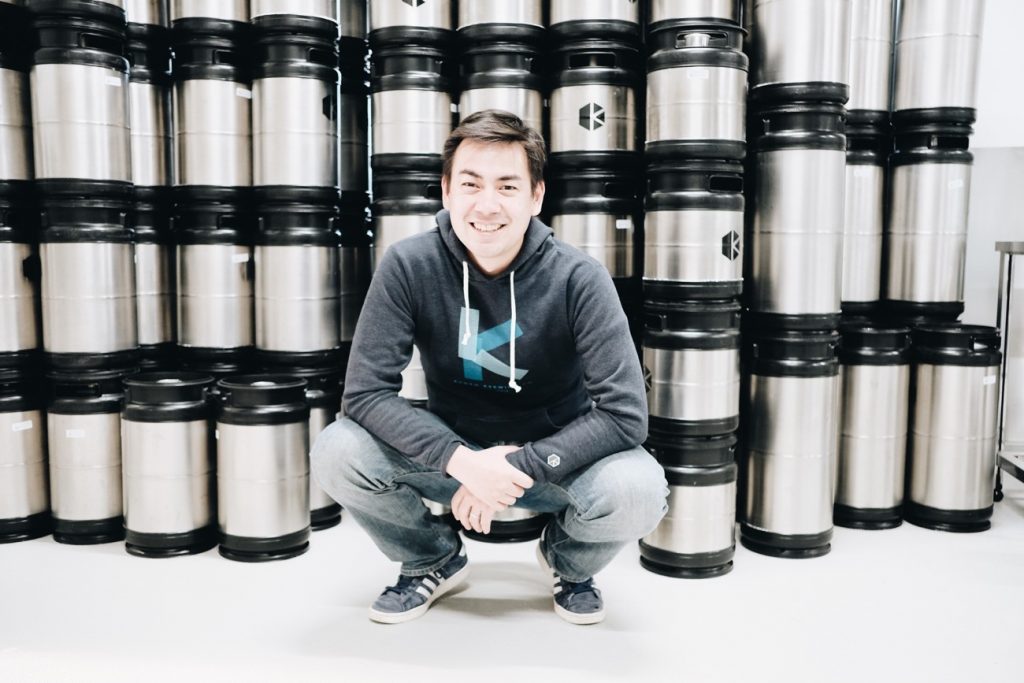 Mr. Paul Speed, Co-founder and CEO of the Kyoto Brewing Co
Q: What kind of business do you run?
A: We produce craft beer in the center of Kyoto. We brew many seasonal and one-off beers throughout the year and a lot of those varieties are imbued with characteristics from both the traditional Belgian and the modern American styles of brewing. Our beers are made right here in Kyoto and we personally deliver beer around the city as well as ship them anywhere within Japan.
Q: Why did you start your business in Kyoto?
A: While living in Tokyo, I was working during the week and attending MBA class on the weekend. During that process, I get the entrepreneurial bug and after spending 8 years living in Tokyo and packing into crowded trains to get to work, I felt it was time to change my surroundings. Ben, another Tokyo resident and good friend, was also looking for a new challenge. Finally, Chris, a friend of ours was also looking for a career change. Chris had been living in Kyoto for several years working at a university but he had a growing passion in making beer. The three of us had been friends since we had all graduated from university and moved to Aomori, Japan to participate on the JET (Japan Exchange Teaching) Programme. We all had a set of skills that seemed to compliment starting a business together.
When the idea of this business was first formulated, craft beer was very popular overseas but only starting to become popular in Japan. When deciding to join forces, we took a look at the brewery landscape in Japan and noticed a glaring lack of breweries in Kyoto. Through repeated visits to the city to visit Chris over the years, Ben and I had become increasingly enamored with the city. It's a city that takes pride on its adherence to artistic tradition but also takes inspiration from modern and external sources and we all thought this a perfect compliment to the kind of company we wanted to form.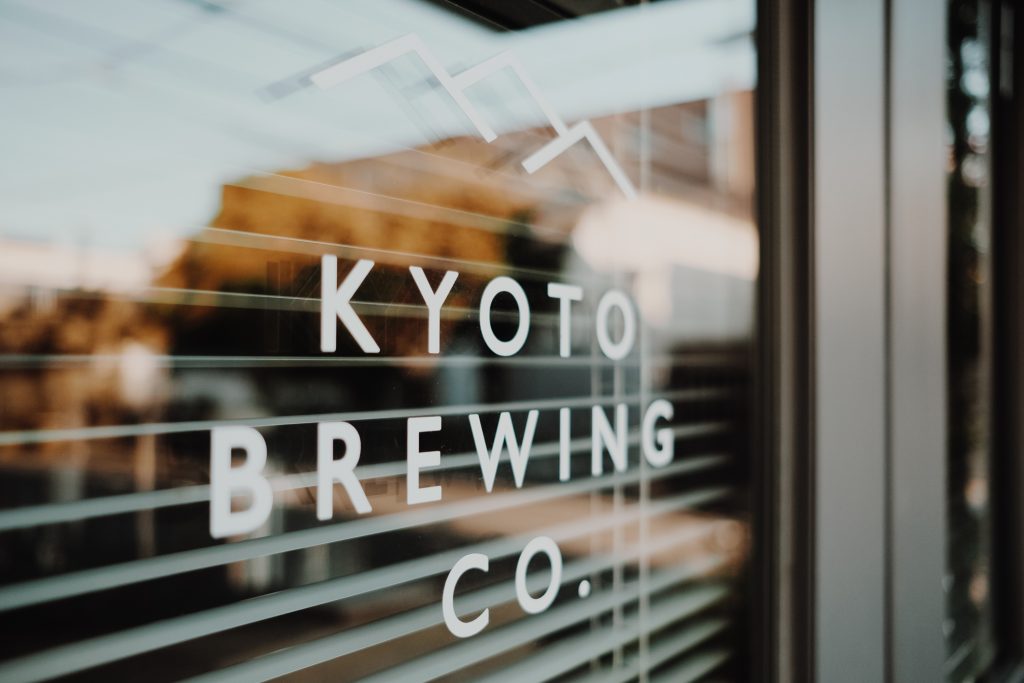 Q: Were there any difficulties you faced when starting a business in Kyoto? Did you have any support from public institution for this?
A: Though the situation may be changing, there are fewer people who can speak English in Kyoto compared to Tokyo. Though I can speak Japanese, it is one thing to converse with friends in Japanese and entirely different thing when borrowing money from banks and going through administrative procedures with the tax office. I think the language barrier will be one of the most difficult issues overseas entrepreneurs will face when starting a business in Japan.
If you can overcome the language barrier (either through quickly learning the language or bringing someone onboard your team who is fluent in the language), there are a lot of sources of help in Kyoto. The Kyoto Chamber of Commerce and Industry and local banks are invaluable for trying to help you find solutions to some of your business needs as well as providing a forum for meeting other local entrepreneurs.
In our case, we are still a manufacturing company at the end of the day and it requires a lot of capital to grow the business. Local financial institutions have been very welcoming and extended us several big loans over the years.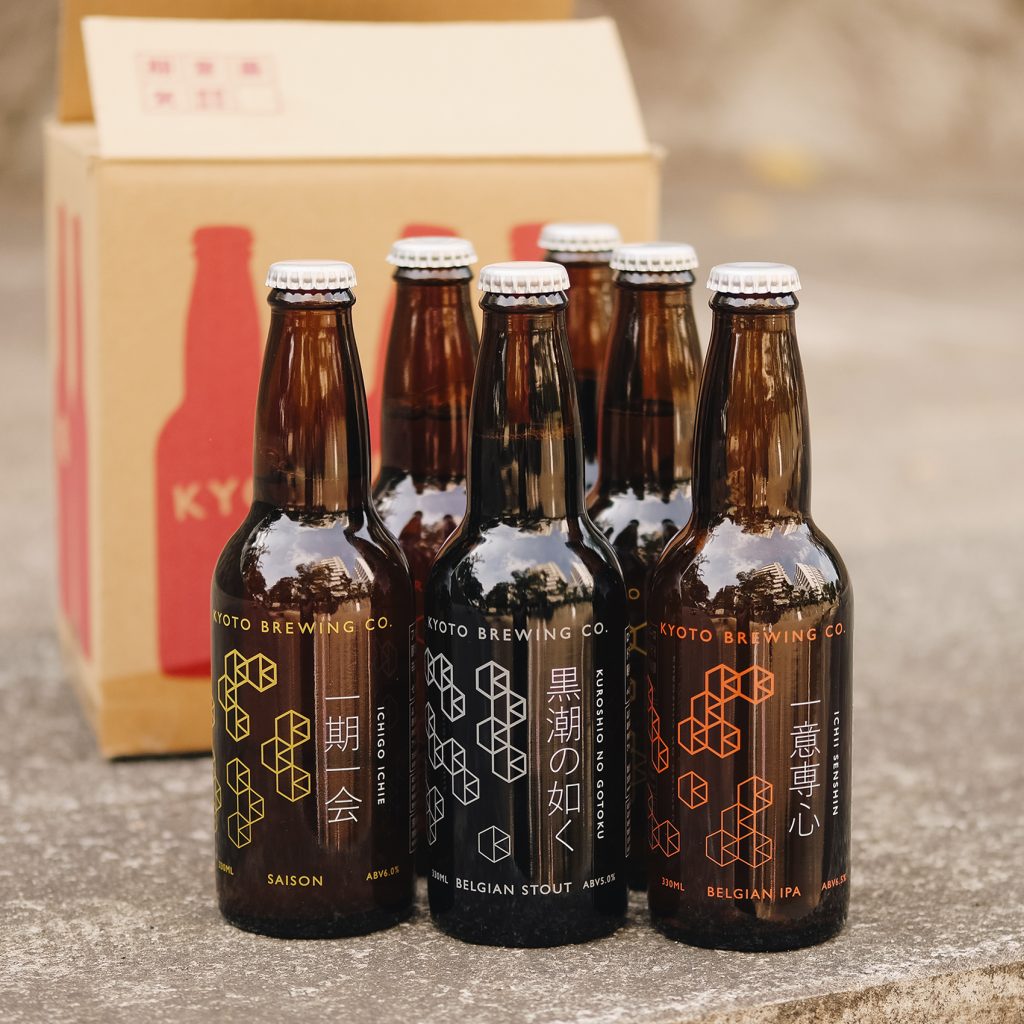 Q: Lastly, please tell us the attractive points of Kyoto!
A: Prior to Corona, the government was pushing hard to lure 40 million tourists annually to Japan by 2020 (in 2019, Japan attracted close to 32 million). Coupled with the fact that Kyoto has consistently appeared as the world's best city to visit by many foreign media outlets, Kyoto has undergone quite a change in the last 10 years. From a business perspective, the influx of tourism opens up a lot of opportunities. Despite Corona putting a temporary dampener on tapping into the tourist market, the pandemic will be resolved and tourists will eventually return. Tourism aside, due to the number of universities in the city, Kyoto enjoys the highest per capita of academics in Japan. This translates readily available access to a young talent pool.
Finally, whereas Tokyo is known for its dizzying amounts of cement, steel and glass skyscrapers, Kyoto's plethora of historical buildings means that there are strict maximum height requirements on the buildings in the city. This has led to Kyoto developing into a cosmopolitan city but retaining quite a distinct small town vibe. The fact that Kyoto is surrounded on 3 sides by mountains only reinforces this feeling.
I hope a lot of foreigners would take advantage of the start-up visa to come to Kyoto and hopefully live here forever!