Ideal environment for driving innovations
"Kyoto Innovation Belt"
Kyoto has an accumulation of wisdom that represents Japan, and therefore is an extremely attractive city for private companies, because it offers potentially intensive impetus to the creation of new industries and new businesses, leveraging intellectual property that universities own.
To realize this impetus, industry-government-academia organizations in Kyoto have collaborated to establish an all-Kyoto system to back up innovations.
In particular, in the southern part of Kyoto Prefecture, ranging from Kyoto City to the Kansai Cultural and Academic Research City ("Keihanna Science City"), many research facilities and organizations that support SMEs and startup businesses are located, along with a large number of global companies. Proactive initiatives are in progress to link this area as a "Kyoto Innovation Belt" to the revitalization of the local economy through industry-government-academia collaboration.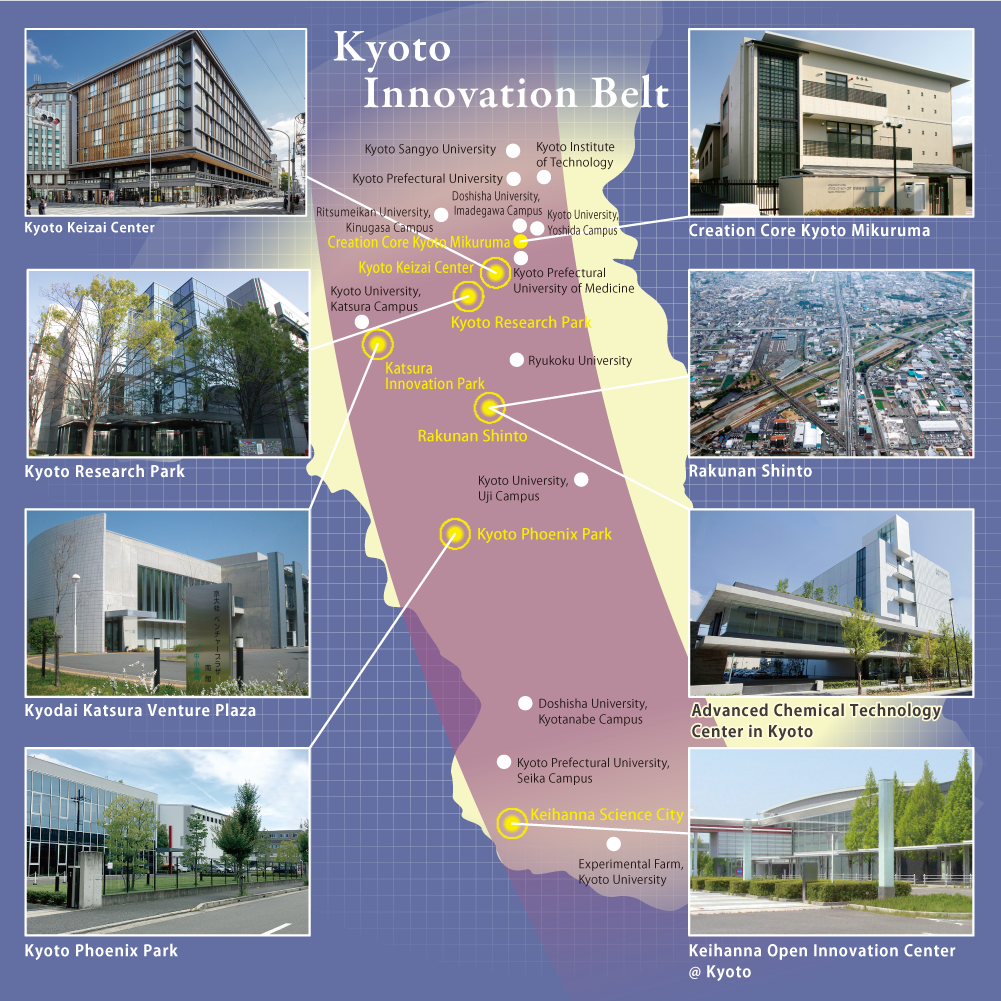 Photos provided / with the cooperation of:The Kyoto Chamber of Commerce and Industry,Kyodai Katsura Venture Plaza,Creation Core Kyoto Mikuruma,Advanced Chemical Technology Center in Kyoto,Kyoto Research Park Corp.,Keihanna Open Innovation Center @ KYOTO(KICK)