We interviewed Mr. KIM JUNBUM, the CEO of FACT.Vision, an AI technology company based in Keihanna Science City, to explore how they, as the foreign entrepreneurs, set up a company in the cultural and scientific research districts lied between three prefectures: Kyoto, Osaka and Nara, to develop the most advanced image recognition technology!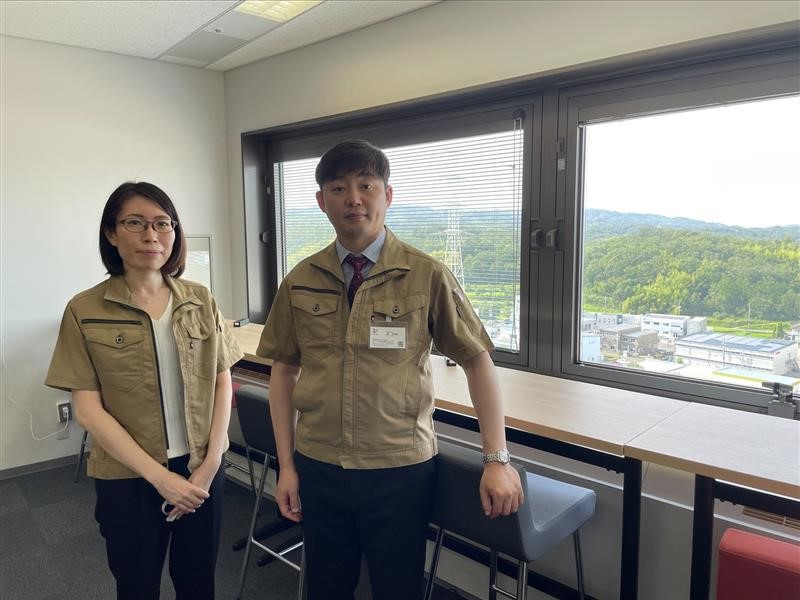 Q. What kind of services does FACT.Vision offer?
A. We mainly provide customers with design and production of software. To be more specifically, in response to customer needs, we provide the production site with high-precision inspection software equipped with image recognition technology and affordable hardware with high stability. When I worked in the previous company as the manager of the system equipment department, I was responsible for the research and development of image inspection equipment and the management of image inspection business. In my work, I found it difficult for the existing detection technology to achieve 100% accuracy, so after accumulating the experience I established FACT.Vision in order to develop the ideal detection technology. FACT.Vision is committed to improving the accuracy of detection equipment and the efficiency of production site. We are developing the hybrid detection tools equipped with AI and image recognition on the basis of traditional image processing technology. The AI that we are developing can recognize not only 2D images but also 3D images. In this way, we hope to deliver a more efficient and economical solution to the customers.
Q. Why did you decide to establish a business in Kyoto, Keihanna Science City?
A. My grandfather graduated from Waseda University, and he would use Japanese on the phone at home, so I became interested in Japan when I was a child. Under his influence, I came to Japan after graduating from the university. After I studied information network science in Osaka, I worked for a software company until recently when I started my new job in Nara. But as I mentioned earlier, I finally decided to start my own business. To be honest, I was not familiar with Keihanna Science City at first. I only learned about this place after being introduced to it by my colleagues, but the convenience of the environment here immediately attracted me. Keihanna Science City has a very good location in the middle of Kyoto, Osaka and Nara, making it easy to reach to different places in a short time. I can easily meet my former colleagues, some of whom
are my customers now. And it is very close to Kansai's largest international airport. Considering the company's overseas expansion in the future, I think this is very important. And, as a science city, Keihanna brings together many different types of the companies and enterprises, which is helpful for the business development of newly established companies, so that is why I chose this place as a starting point. In addition to that, as the general image of the Japanese company is longevity with craftsmanship, thought the location of Kyoto fits this image very well and will become one of good points to the image of FACT.Vision.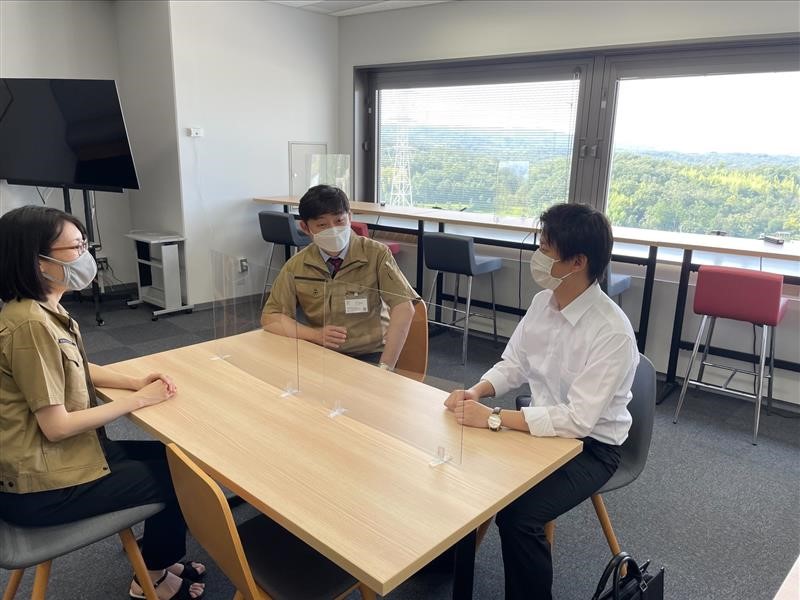 Q. What are the difficulties you faced when starting a business in Japan?
A. I think the biggest difficulty is the visa application. To set up a company in Japan, you need to switch from other visas to Investor/Business Manager visa. At the time I was employed in a company, I was granted Engineer/Specialist in Humanities/International Services visa. However, I needed to apply for Investor/Business Manager visa in order to establish a company. The procedures for applying for Investor/Business Manager visa are very complex. An application is in Japanese, but even if you understand Japanese the content is quite hard to understand. Even after the application is completed, there is a possibility of disqualification. So even if you are ready for the establishment of a company and want to set up a bank account, it is meaningless as long as the visa is not qualified. I felt very uneasy during that period. I have lived in Japan for many years, but I still felt quite difficult when setting up the company. Thankfully, with the help of many people, I was able to obtain the certificate in the end, but if it is a foreigner who is not familiar with Japan, I think this is basically impossible to do it without assistance. (Mr. Kim established FACT. Vision  in April 2020 and received his Investor/Business Manager visa in November 2020. The Kyoto start-up visa was accepted on April 27, 2020. Start-up visas can be applied for in English for Kyoto Prefecture, and allow the foreign entrepreneurs applicants to stay for up to one year to prepare for starting a business)
Q. Did you receive any support from the administration or other companies to overcome those challenges?
A. When I worked in the previous company, I accumulated a certain number of contacts with business relations or legal clerk, etc. They all helped me a lot. As for the public organization, the Public Foundation of Kansai Research Institute gave me great assistance in the establishment of the company. Capital is needed to set up a company, but in Japan it is difficult to obtain bank financing without the introduction from people who have a relationship with the bank. The Keihanna Interaction Plaza Inc. of Keihanna Science City also provided a space for FACT.Vision to set up. Moreover, when we moved into the office space of Keihanna Plaza, we
were able to save a lot of monthly office costs with the assistance of Keihanna Science City, and also have been able to use the co-working space for start-ups since this April. There are many different types of companies in Keihanna Science City with which FACT.Vision maintains close communication.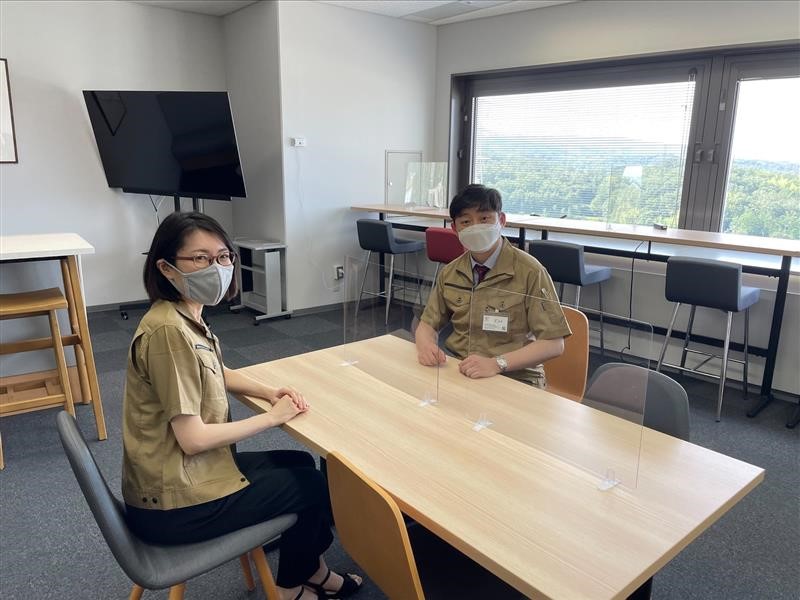 Q. How will FACT.Vision respond to social change in the "After-corona" era?
A. I think after Covid-19 AI technology will be more widely used, which is related to the software we are developing now. In addition, FACT.Vision provides AI know-how for companies that want to introduce AI in on-site production, so I think the biggest issue now for FACT.Vision and its customers to survive in COVID-19 pandemic, and step by step create the value of company. After that, we are still willing to open up to overseas markets, especially in Korea, China and Southeast Asia, etc., to meet more customer needs.