If you are interested in delving deeper into the various aspects of international education and want to know what it feels like to be a part of an institution that offers an international curriculum, then a visit to Kyoto International School will take your exploration one-step further. 
With a 60-year history of service to the community, KIS is committed to providing students with the best education possible. Accredited as an International Baccalaureate (IB) School (PYP and MYP Candidate School), KIS is made up of a diverse community of learners who actively contribute to the community by nurturing inquisitive, knowledgeable, and caring learners with a common mission in mind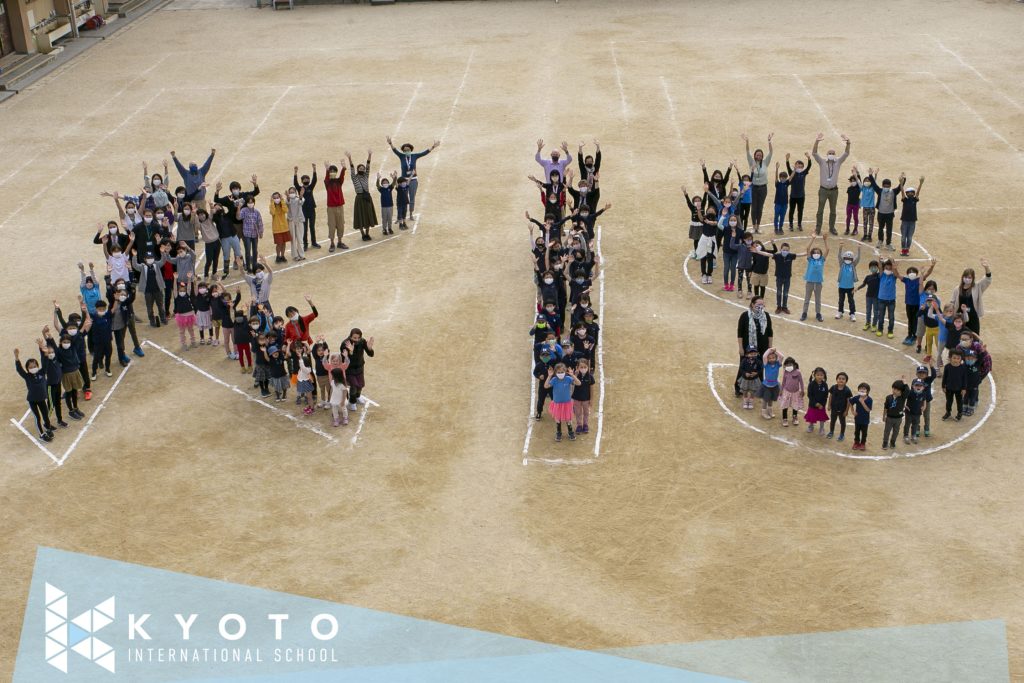 1.Could you please give us an introduction about yourself and KIS?
Kyoto International School (KIS) has been established in 1957, one of the oldest schools in the Kansai Area, accredited by international educational bodies, WASC since 1992. It is also the only international school in Kyoto city that offers a curriculum designed and implemented with the Primary Years Program (PYP) of the International Baccalaureate, and candidate school of Middle Year Program (MYP). Our Vision is inspiring active learners, developing global citizens through our community, and we foster passionate, collaborative, and internationally minded individuals through an engaging and supportive education based on our mission. 
2.What kind of background do KIS students have?
We have very diverse student bodies and international communities of students, parents, and staff. Students in KIS are very comfortable interacting and celebrating cultures. With this accepting, inclusive atmosphere, children are encouraged to find and embrace their identities. At KIS, we embrace the cultural differences of our students and incorporate them into the classroom setting that educates students about the diverse background of both themselves and their peers together to discover materials to rebuild your city.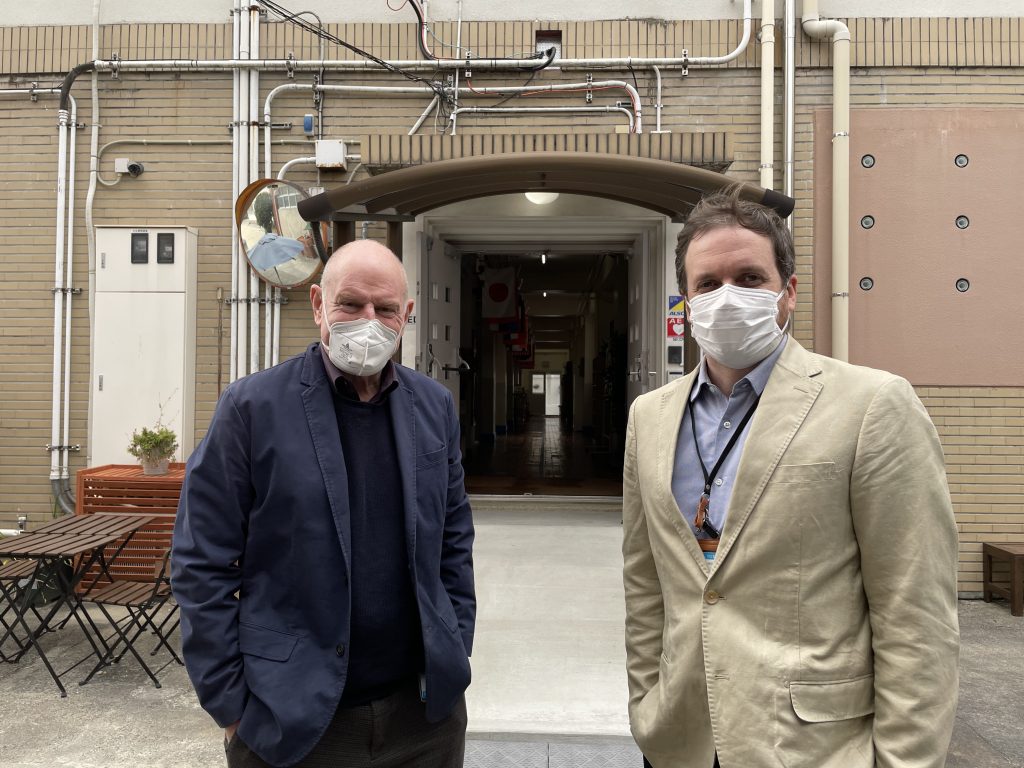 3.Please tell us the school curriculum of KIS in detail.
Our school provides for children between the ages of 3 and 15. It starts with early childhood education, which is an important foundation for human connection and discovery. Each of the IB's programs is committed to the development of students according to the IB learner profile. The profile aims to develop learners who are: Inquirers, Knowledgeable, Thinkers, Communicators, Principled, Open-minded, Caring, Risk-takers, Balanced, Reflective. 
As an IB School, KIS uses age-appropriate pedagogical approaches to frame inquiry-based lessons. In primary school, we provide a rich, dynamic, and future-oriented environment that incorporates the International Baccalaureate Primary Years Program (IB PYP) to enhance learners' literacy, numeracy skills, and scientific understanding. Areas of learning include English, mathematics, science and technology, art, music, and health and physical education. 
For our Secondary School, Middle School High School (MSHS) is offered from grades 6 through 10 and has a curriculum framework that supports the development of all students as active learners, global citizens, and internationally-minded individuals. The inquiry-based, constructive curriculum framework consistently strives for learning that is meaningful, relevant, and challenging. The Middle School Program (MSP) curriculum consists of eight subject groups that focus on the development of conceptual understanding and interdisciplinary learning to prepare students for success in college and life.  
Furthermore, In KIS we encourage students to study more than one language, using a program from WIDA, which provides language development resources to those who support the academic success of multilingual learners. We believe that communicating in more than one language helps students to appreciate their language and provides opportunities to develop intercultural understanding and respect.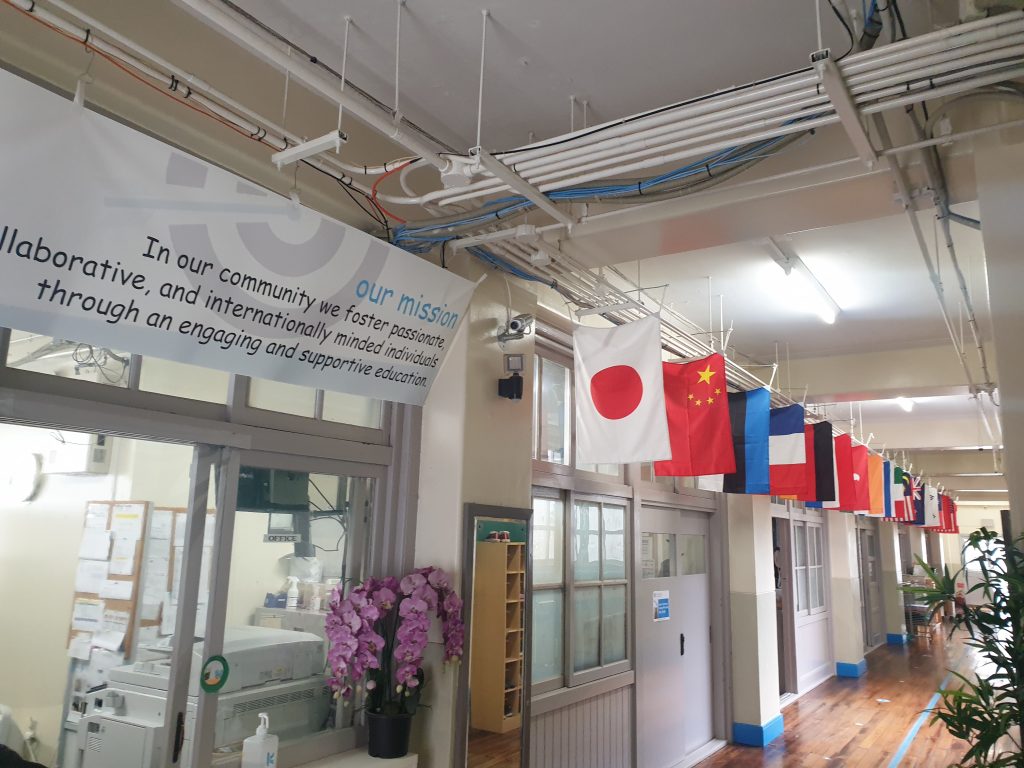 4.What sort of learning activities are the key factors of school curriculum programs?
In all IB programs, teaching is based on inquiry, focused on conceptual understanding, developed in local and global contexts, focused on effective teamwork and collaboration, designed to remove barriers to learning, and informed by assessment. Since we believe that inquisitive skill is the key to learning, KIS faculty are prepared to teach students to be inquisitive and to ask questions that will help them have the intelligence to develop comprehensive knowledge and understanding. We also strongly believe that learning is better suited for problem-solving than for rote memorization. Hence, rather than using traditional textbooks, as the source of knowledge, we employ books, novels, magazines, and visual materialsand resource to enhance personalized learning and inquiry. 
5.Is KIS making connections with the local community? What kind of interaction with the local community does KIS have?
Kyoto International School is an official supporting member of NPO food bank Kyoto, currently supporting the food bank with donations of various food items collected from the students and the surrounding community. Furthermore, our External Programs department offers Saturday School. These classes are aimed at children from the local community and meet the weekly needs of students in the Kyoto area for more academic educational English input. KIS offers an intensive program every week takes an interdisciplinary approach which is a week-long independent program with a theme-based curriculum that allows children to enjoy working with their peers.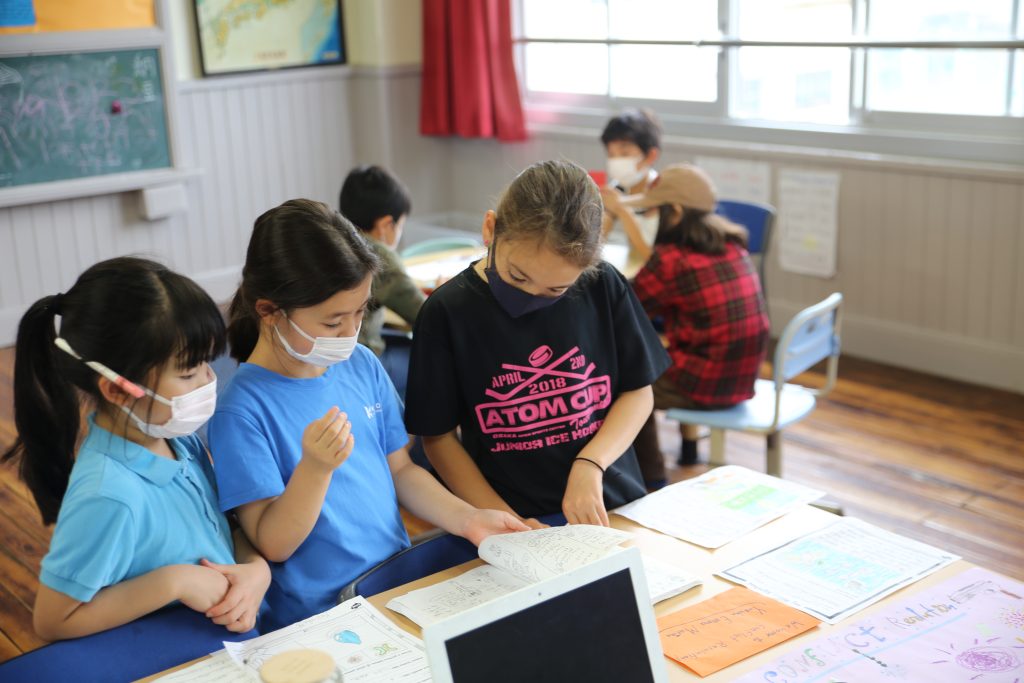 6. Are there any advantages to offering international education in Kyoto? How is KIS different from other schools in Kyoto, and what makes you stand out?
KIS has been serving the beautiful city of Kyoto since 1957, making it a school with a very long history. I think Kyoto is the most suitable city to provide international education since Kyoto is a city where we can meet and learn about Japanese cultural history in daily life. Numerous cultural assets cultivated over a long period of history remain throughout the city, while traditional artisan techniques and traditional cultures have been passed down through the ages to the present day.
Our school is in a significant position in Kyoto city, given the fact that we are close to the Kyoto imperial villa and Nijo Castle, one of the cultural hubs at Kyoto city. As you can see, even if you just look around, our school is surrounded by beautiful symbolic architecture such as Kiyomizudera or Nijyo Castle, which indicates important cultural influence of both city and the school as well.   
While Japan's schools and education system are known to be among the best in the world, they are not without their drawbacks: less-connection to the world, and students' study for exams based on the same textbooks in a strict and quiet atmosphere. 
However, at KIS, we offer an education based on international worldview and providing a well-rounded education, not just for a good exam result. The Staff of KIS has diverse backgrounds regardless of nationality, gender, race, religion, and age. We have a broad  range of highly effective, experienced, internationally minded teachers, possess qualified-teacher status gained at an accredited university, and half of our teachers hold a master's degree.
7. Finally, What kind of educational institution does KIS aim to be? 
We would like to create a school where students would keep asking to themselves, "What sort of person do I want to be in the future?" According to the World Economic Forum, they stated the critical thinking, analysis, problem solving, self-management, active learning, resilience, stress tolerance, and flexibility as the top-skilled group, which employers identified. All these skills are relevant to our school's vision and curriculum. We, the faculty and staff of KIS, want to create a school that attracts students who continually seek new challenges and opportunities, who are internationally-minded, curious, balanced, and knowledgeable. All these elements will help to prepare KIS students to be compassionate about the future and ready to take action to make it a better place.