From the Konkai-Komyoji Temple in Kyoto, where you can experience the most beautiful autumn in Kyoto, a virtual trade fair called "Kyoto Virtual Design Fair featuring with Konkai-Komyoji Temple" will be held with 45 companies dealing with products incorporating Kyoto's techniques, materials and designs, such as interior, tableware, kitchenware and fashion accessories.
You can visit and see their products virtually and have business meetings with exhibitors in February.
If you are interested in business meetings, please contact us by e-mail:
JETRO Kyoto (KYO@jetro.go.jp)
For more information about the exhibitors, please visit the following virtual exhibition site.
"Kyoto Virtual Design Fair featuring with Konkai-Komyoji Temple"

This virtual site was filmed at Konkai-Komyoji Temple with the cooperation of SKYART (Kawasaki Machine Industry Co., Ltd.), and you can see the autumn leaves and the Japanese garden. Also, there are famous traditional pictures of tigers and dragons as well as a picture of Ito Jakuchu. We will shoot virtual guided tour to the temple and publish it at this website soon.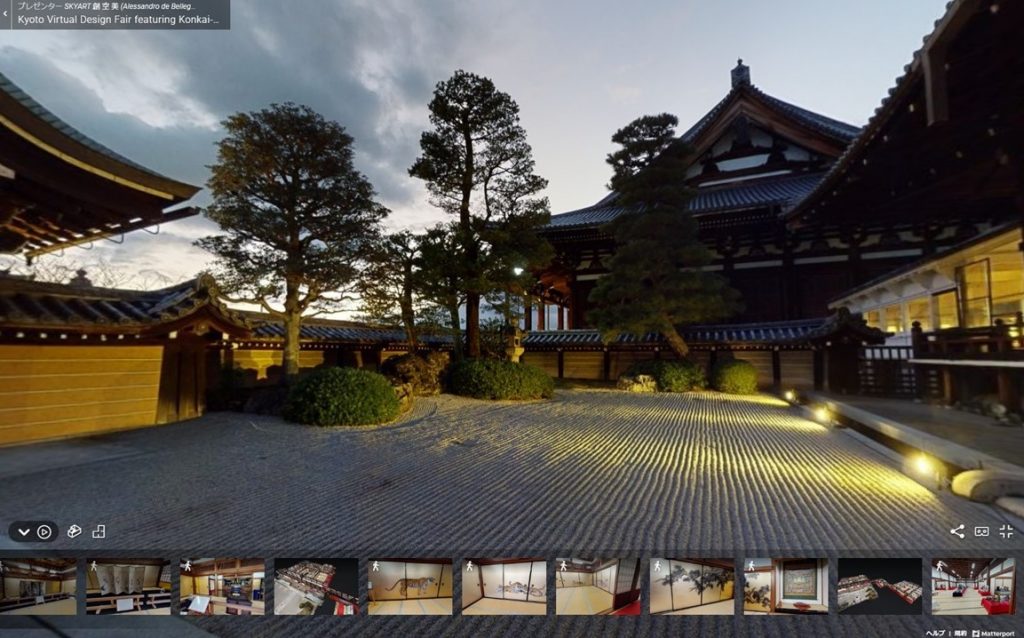 In addition, with the cooperation of Ando Co., Ltd. a virtual factory visit tour will be held to show the production process of Kyo Kanoko-shibori, which is designated as a traditional craft by the Japanese government. You will be able to watch the production process of skilled craftsmen who are also designated as traditional craftsmen by the government and ask questions directly.
・2/9 10:00~10:30 JST
・2/9 17:00~17:30 JST
If you would like to participate, please register via the following website:
https://www.jetro.go.jp/form5/pub/kyo/vft